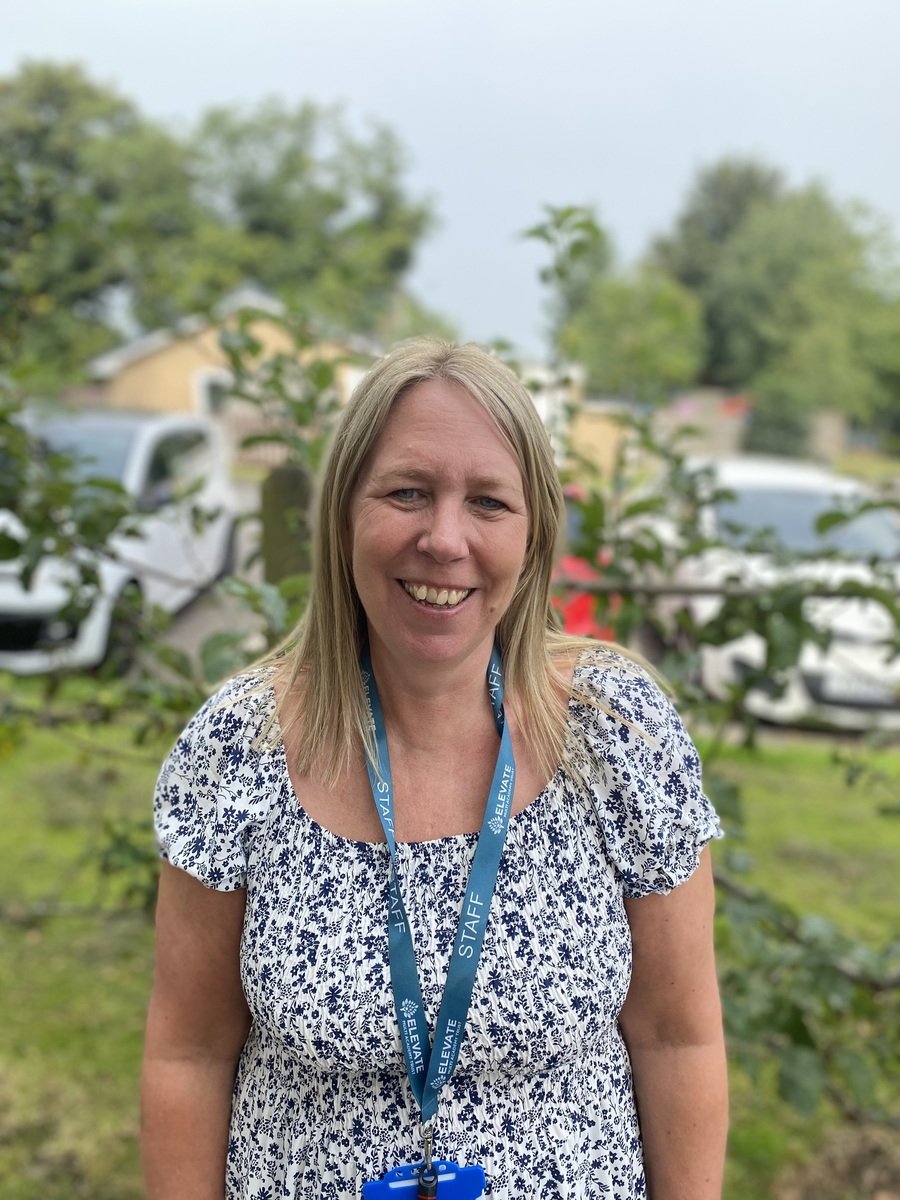 Hello my name is Fiona Stevens, the Parent Support Advisor for Meadowside School. I am a qualified NNEB with over 30yrs working in various childcare settings, for the last 15yrs I ran a private day nursery in Harrogate. I have always had an interest in working with children and families experiencing difficulties, and as a mother of 3 boys with SEND, I have first hand experience of how difficult things can be emotionally, mentally and physically. I am here to provide non-judgmental, confidential support for families who need it. I know that parenting can be really tough at times and I am here to help.
I carry out this role for the school every Thursday morning between 8:30am until 12:00 though I can be flexible if you want to chat and Thursday mornings are not convenient for you!
My role takes many forms including:
signposting to local services
advising on managing behaviour at home
providing resources to support family life
supporting emotional well-being
accessing additional funding for families in need
liaising and referring to other services
organising workshops and parent drop-ins
providing a listening ear for parents and carers - feel free to drop in for a chat!
How do I provide support?
One to one support at home or school
Meeting with/in school
Workshops and drop-ins
Referring to other services
Telephone, text or email
When might you need to contact me?
"I have a question about parenting"
"I need help getting my children to school on time"
"I'm worried about my child"
"My child's behaviour is getting out of hand"
"I'm struggling since my partner left, what can I do?"
"I'm not sure how to talk to my child/ren"
"I would like someone to talk to"
"I'm struggling financially and not sure where to get support"
Communicating with your Child
Here are some fab book suggestions, articles and links to improve communication with your child or to give you ideas during tricky times. .
'How to talk to kids will listen and how to listen so kids will talk' by Faber and Mazlish is a fantastic book with great communication tips including how to support your child with their emotions and improve co-operation at home. I have a copy you are welcome to borrow if you want to try it out first!
"The Whole Brain Child" by Dan Siegal and Tina Bryson is another great book, with easy to read comic strip style practical examples for communicating with your child whilst nurturing their brain development. I also have a copy of this if you want to have a read.
It can be hard to know how to talk to your child about difficult issues such as the current coronavirus outbreak - here is a useful link that provides some ideas. https://www.ahaparenting.com/blog/talking-with-children-about-the-corona-virus
Here is some information on listening to your child using an active listening approach. It uses questioning similar to what is used in school.
This is some further useful information about listening to children using empathy - some great top tips about what to say in difficult moments or to encourage your child to say more.
Here is a document that gives ideas and tips on managing your child's anger, worries and giving praise!
Friendships
The book 'Have you filled a bucket today' by Carol McCloud is a great way to encourage your child's developing empathy for others and to help them understand how we all have an impact on others.
'How to be a friend" by Laurie Brown is a great explicit book on how to make friends and manage difficulties.
"The Great big book of Friends" by Mary Hoffman is another great one to provide a talking point with your child.
For older children the series of books such as 'Stand up for yourself and your friends' by P Criswell is great for exploring how to manage friendships as children grow.
Anxiety
"What to do when you worry too much" by D Huebner is part of a great series of books that support children through a range of different emotions. This is a workbook that you could do together with your child at home. It is suitable for children aged 6-12.
"The big bag of worries" by Virginia Ironside is a great resource and talking point for children of any age to open up about things that might be on their mind.
Useful websites include:
youngminds.org.uk
https://childmind.org/article/what-to-do-and-not-do-when-children-are-anxious/
https://gozen.com/understand-your-childs-anxiety-infographic/
Supporting Self-esteem
Local Services
New parent support group for parents in Harrogate
Here
is some information that has been compiled by the organisation Help about what is available to support people in the local area.
Early Help are currently offering a series of virtual sessions and courses throughout this Summer term, they can be one to one virtual sessions or with a group - please see the timetable on the link below for further information and get in touch if you would like support to access the groups! (Right click on the link!)
The School Nursing Service are offering New Heath and Resilience virtual Drop-in sessions on Mondays and Fridays! Drop in if you would like to ask questions about sleep difficulties, anxieties, low mood, anger and other difficulties your children may be experiencing. Use the link below for further details and the flyer.
Boredom buster ideas for home (that don't break the bank!)
With the lure of screens and busy family life, it can be hard to find time to all play together or encourage your child to create their own activities. Here are some ideas for family fun that everyone can get involved in.
Boredom buster bingo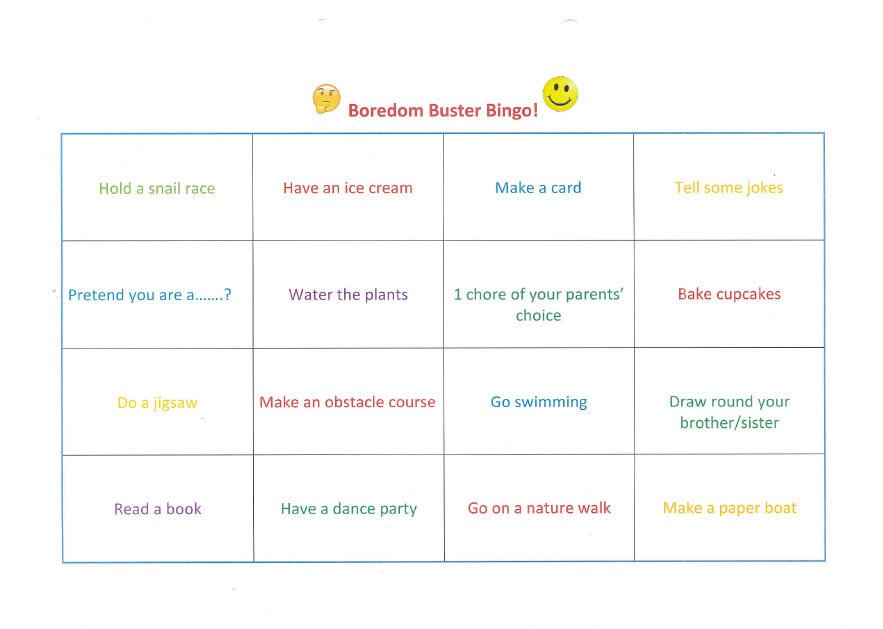 - a great way to encourage children to organise their own activities. Here is a completed sheet for ideas and a blank one you can print and fill in - or just create your own! Standard bingo rules apply, children could have a 'treat' for completing a row or a full house!
Make your own game!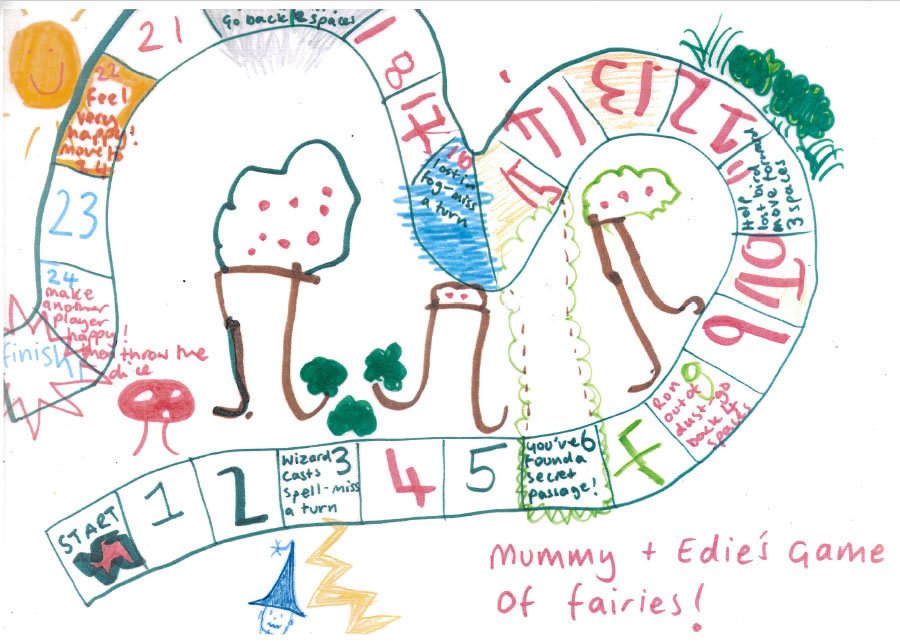 Here is an example, this is great for younger children.
Games to play - here is some information on games everyone can join in with and really helps children feel connected to their parents/carers.
100 educational activities and ideas for home - click the link!
Well-being
Here are some tips to help with well-being at home, including some resources to help children explain how they are feeling.
With the current level of worry about the coronavirus, here are some further links and information about how to support your child's anxieties, child friendly information about the virus and further tips for home to stay connected and support your family's well-being.
http://www.elsa-support.co.uk/independent-home-activities/
Here is an idea of a routine chart for use at home, structure can really improve everybody's well-being.
https://www.elsa-support.co.uk/ coronavirus-story-for-children/
This is a link to information about local service Just b who have set up an anxiety and emotional well-being call line for children, young people and adults during this difficult time.
Here is a link to some Mindfulness apps: https://www.healthline.com/health/mental-health/top-meditation-iphone-android-apps#insight-timer