Year 3
Year 3 National Curriculum Coverage
Teacher: Mrs Portway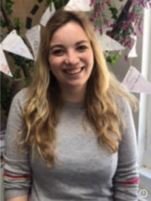 Hello! I am Mrs Portway, and I will be teaching Year 3 from September. It is my first year at Meadowside, but for the past two years, I have taught Year 3 in a school in London. In my opinion, Year 3 is one of the best years to teach, and I am so excited for all the wonderful learning we are going to do together this year!

In my spare time, I enjoy singing, swimming (especially in the sea), and trying out crafty projects! I also love reading and cannot wait to share some of my favourite books with you.

Year 3 is a very exciting year, as you are now in KS2, and get to be an example to those in Reception and KS1. We will make sure that we are always being Ready, Respectful and Safe and continue to grow in the 5 R's. I am so looking forward to meeting you in person very soon!

Mrs Portway
Please see the document below for the Medium Term Plan for our Big Idea-
''Born to Perform"
Click on the link below to take you to the Year 3 blog where you will find examples and photographs of all our learning.
| Name | |
| --- | --- |
| Year 3 Summer Term 2 Newsletter.pdf | Download |
| Year 3 Summer Term 1 MTP.docx | Download |
| Year 3 Summer Term 1 Newsletter.pdf | Download |
| Year 3 Timetable Spring 2.docx | Download |
| MTP Spring 2 Year 3.docx | Download |
| Year 3 Newsletter Spring 2.pdf | Download |
| Year 3 Timetable Spring 1.pdf | Download |
| Year 3 Medium Term Plan Spring 1.docx | Download |
| Year 3 Newsletter Autumn 2 '21.pdf | Download |
| Year 3 MTP Autumn 2.docx | Download |