Year 2
Year 2 National Curriculum Coverage
Teacher: Miss R Place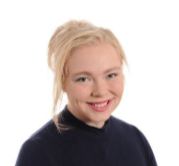 Hi Everyone,
I'm Miss Place and I will be your teacher in September. I am very glad that you will be in my class next year. I have been at Meadowside for a year and have met most of you already. I am always very impressed with how well you line up after break time. You all show our Meadowside values which is great!

I love books and I know how magical they can be; transporting us to different places. This is why our book corner is always such a special place to be. This year, the book corner has been a pond in a busy park, a polar bear's snow den and now it is the burning streets of London in 1666!
I also enjoy outdoor learning so we will spend lots of time outside. This year, my class have enjoyed creating the world maps using chalk, history scavenger hunts, pancake races, and of course, a forest Easter egg hunt!

When I'm not at school, I enjoy running. I have recently started a jogging group in Knaresborough. It makes me feel very lucky to have such a beautiful place to explore. I love going to the castle and watching the river running by me. I also enjoy writing stories. At the moment, I am writing a story about a dog called 'Dib' who looks after the beach that he lives next to. My stories are funny, fiction stories but they are based on my own dog, 'Dibley' and his adventures in my home-from-home, Northumberland. I can't wait to read you some of them in September!

Year 2 is a fantastic year to be in. There's lots of responsibility because you are the oldest in Key Stage 1. The younger years look up to you so it's important to show them a good example by being ready, respectful and safe and showing our 5Rs as much as you can. Of course, Year 2 is also lots of fun as it's full of new challenges and experiences. This year is going to be great!
I look forward to our first day together in September but until then, take care.

Miss Place
Please see the document below for the Medium Term Plan for our Big Idea-
'Born to Perform'
Follow the link below to the Year 2 Blog where you can find lots of examples and photos of our learning in Year 2.
| Name | |
| --- | --- |
| Year 2 RSE Newsletter.pdf | Download |
| Year 2 Summer Term 2 Newsletter.pdf | Download |
| Year 2 PHSE Newsletter.docx | Download |
| Year 2 Summer Term 1 MTP.docx | Download |
| Year 2 Summer Term 1 Newsletter.pdf | Download |
| Miss Gill Introduction Letter.pdf | Download |
| Year 2 Newsletter Spring 2.pdf | Download |
| Year 2 Timetable Spring 2 2022.pdf | Download |
| MTP Spring 2 Year 2.docx | Download |
| Year 2 Knowledge Organiser Rainbow Bear and Ice Bear.pdf | Download |