Year 4
Year 4 National Curriculum Coverage
Teacher: Miss J Stockmann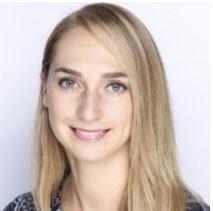 Hello. How lucky am I to be teaching you all again next year? I hope you are as excited as I am for the challenges of Year 4!

A few years ago, in Dubai, I taught Year 4 and loved it so I know we are going to have a fun filled time. We have some amazing topics ahead of us with lots of learning in all our subjects and if there is anything you would really like to find out about, please let me know.

We already know each other quite well and I am looking forward to getting to know you a little better. Here are a few things you might not know about me - I grew up in Knaresborough and went to school at Aspin Park and King James's before moving to Liverpool to start University. I love to travel and have been lucky enough to have already visited 40 different countries! My favourite hobby from the age of four was horse riding but I don't ride that often anymore. I love going to my little farm gym to practise a sport called CrossFit and do this nearly every day! We are a very sporty class aren't we?

I also read every single day and enjoy sharing books with you guys, in class. Having been at Meadowside since January, I know what a fantastic school it is and I am so happy I get to carry on my journey here with you. Let's keep displaying the 5Rs all the time and be the best Year 4 class Meadowside has ever seen!

Thanks
Miss Stockmann
Please see the document below for the Medium Term Plan for our Big Idea-
'Born to Perform'
Click on the link below to have a look at the Year 4 blog. You will find lots of brilliant examples of learning and photographs of what we do in Year 4: